If you are looking for a no bake sweet recipe, easy, fast and delicious, the No Bake White Chocolate Hazelnut Cake is perfect for you! It is prepared in minutes, using few ingredients and few tools. You can also customize the cake in a thousand different ways, by adding extra ingredients to the final mixture such as chocolate chips, a drop of liqueur and so on. Let's see the recipe!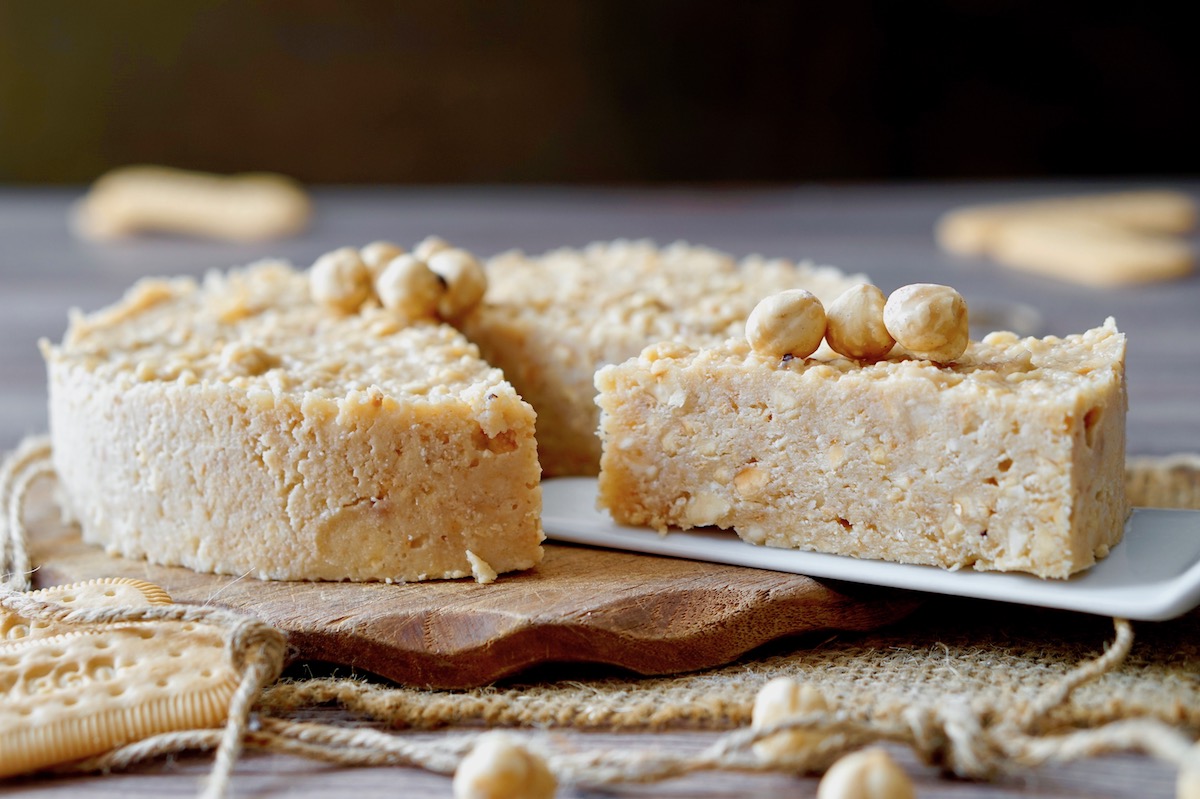 Difficulty

Easy

Cost

Cheap

Preparation time

25 Minutes

Serving

8 Slices
Preparation
1- Let's get started the preparation of the No Bake White Chocolate Hazelnut Cake by keeping aside a from-7-to-9 inches springform cake pan, we'll need it later. If you do not have a springform cake pan, you can line the container in which you will make the cake with plastic wrap.

2- Melt the White Chocolate in the microwave or in a saucepan over low heat, stirring frequently and keeping an eye on it because it tends to burn easily.

3- Finely chop the biscuits by using a mixer and roughly chop the toasted Hazelnuts by using a cutting board and a knife or a mixer, being careful not to chop them too much.

4- Pour the Hazelnuts, Biscuits and White Chocolate into a large bowl.

5- Mix the ingredients with a kitchen spoon until well combined.

6- Add the Milk then keep mixing until smoother and well combined.

7- Pour the mixture into the cake pan then level it by using the back of a spoon.

8- Set aside the No Bake White Chocolate Hazelnut Cake into the freezer for at least 3 hours. Garnish as desired.